Maintaining a well-functioning immune system is one of the most vital aspects of having a long life. Our selection of the top supplements for boosting immunity contains what you need, whether seeking immune enhancers or simply wanting to increase your general health.
Take the following into consideration as the best immunity-boosting supplement overall:
Doctor's Best Vitamin C with Q-C
This Pure Vitamin C Powder with Q-C strengthens the cardiovascular system, promotes a strong immunological response, and supports the bones and other tendons and ligaments.
Introduction
The immune system can be enhanced by adopting a healthy lifestyle that includes eating nutrient-dense meals, getting enough sleep, exercising, practicing good hand hygiene, staying hydrated and managing stress.
Your total immune system comprises a complicated network of cells, systems and chemicals, that continually protects your body against infections, including viruses, poisons and pathogens. The best way to avoid getting sick is to maintain a strong immune system all year.
Additionally, studies have indicated that supplements of particular nutrients, minerals, herbal products, and other substances might help boost immune function and perhaps offer some level of sickness protection.
It is crucial to remember that these supplements shouldn't be used as a medicine and might not be effective for everyone because everyone has different nutritional demands.
Why Would You Take Supplements to Boost Immunity?
Immune-boosting supplements don't treat or prevent sickness; however, they do assist in maintaining a robust immune system, which helps your system fight off viruses and germs.
The simplest method to guarantee a nutritious diet is to add appropriate immunity-boosting medications to your regular meals. So, if you're thinking about how to strengthen your immune system, immunity supplements seem to be the solution.
White blood cells, lymphatic system, stomach, complement system, thymus and bone marrow are the main immune system components, along with antibodies. All these things work together to guarantee that you stay healthy and operate at your best.
As we all know, weak immunity leaves you vulnerable to illness as infectious bacteria damage your body. Immunity boosters can be useful in situations like these. In addition to keeping you healthy, they aid in strengthening your body's ability to fight against damaging infections and illnesses.
Caffeine's Harmful Effects on Immunity-boosting Supplements
Some of our meals, including coffee, tea, cola, and even chocolate, include caffeine. If not consumed in moderation, caffeine can harm our health. In addition to impairing the absorption of vital minerals, including calcium, iron, magnesium and B vitamins, caffeine can cause the depletion of key nutrients like vitamin B6.
Also, vulnerable groups of people, such as pregnant women, youngsters and elderly people, as well as people with a history of serious heart problems, may suffer effects from high caffeine usage and should restrict their use of caffeine and caffeine-based immunity-boosting supplements.
Immunity-boosting Supplements Without Side Effects
Your activities can impact how well your immune system protects you from infections, viruses, and long-term conditions. The immune system is an entire system. It's appealing to think about increasing immunity, but doing so has proven difficult for several reasons. It needs harmony and balance to work properly.
Fortunately, many immune-boosting supplements don't have adverse side effects, such as Nordic Naturals Vitamin D3, Gaia Herbs Echinacea Supreme, Amazing Grass Protein Superfood, Nature's Bounty Echinacea, Thorne Research Zinc Picolinate, New Chapter Elderberry Force, Hilma Immune Support and so on.
The Best Supplements to Pick for Boosting Immunity
A sufficient supply of nutrients is necessary to combat an active illness when the immune system reacts to possible threats. The health of the cellular immune system depends on proper nourishment in the body, which helps the body's cells to perform at their peak.
Most prioritize vitamins C, A, D, B6, and zinc when considering wellness and immunity. One of the many advantages of vitamin supplements is that they may help prevent sickness and nutrient shortages and offer various other advantages.
These essential vitamins must be obtained from the foods you consume or through supplements when the body cannot produce them on its own.
Before starting a new immune-boosting supplement, especially if you're using blood-thinning medicine, see your doctor since some supplements may interfere with the way certain medications work.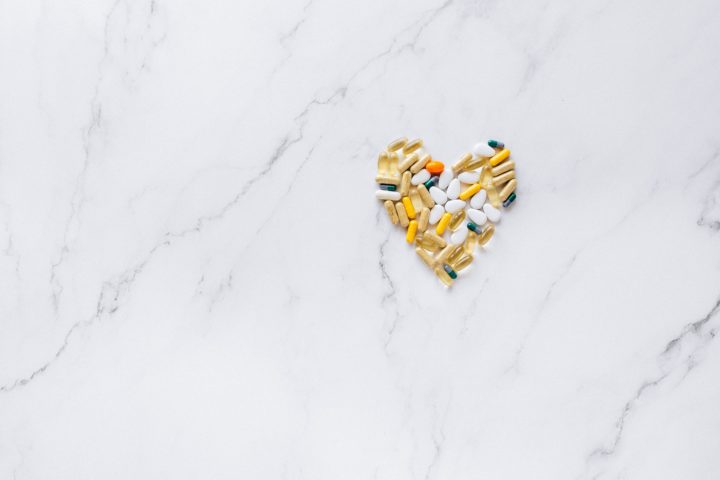 Ranking Methodology
A lot goes into producing a secure, reliable, and powerful immune-boosting supplement list, from sourcing ingredients to information sharing. Therefore, we consider every aspect while compiling our list of the top supplements available for leading a healthy lifestyle.
Every item on our list is guaranteed to include only natural, organic, ethically sourced, or beneficial botanical elements. To assess a product's effectiveness, we look at the components utilized in an immune supplement and compare them to accepted scientific theories.
Additional evidence that the firm is providing what it advertises comes from third-party testing of the items. We make sure that the firm that manufactures these supplements uses ingredients that are secure, organic, and obtained properly and produces them in a clean, safe environment.
Supplements To Boost Immunity That Are Worth Considering
You can strengthen your immunity by eating healthy meals, getting sufficient sleep, being hydrated, reducing processed foods, and controlling stress. But numerous people have vitamin deficiencies due to poor dietary choices.
According to research, supplements of minerals, vitamins, and herbs can help our immune system and lengthen our lifespan. Whether consumed orally or as whole meals, the following nutritional additions can support your efforts to keep your immune system functioning at its best and keep your body in good health.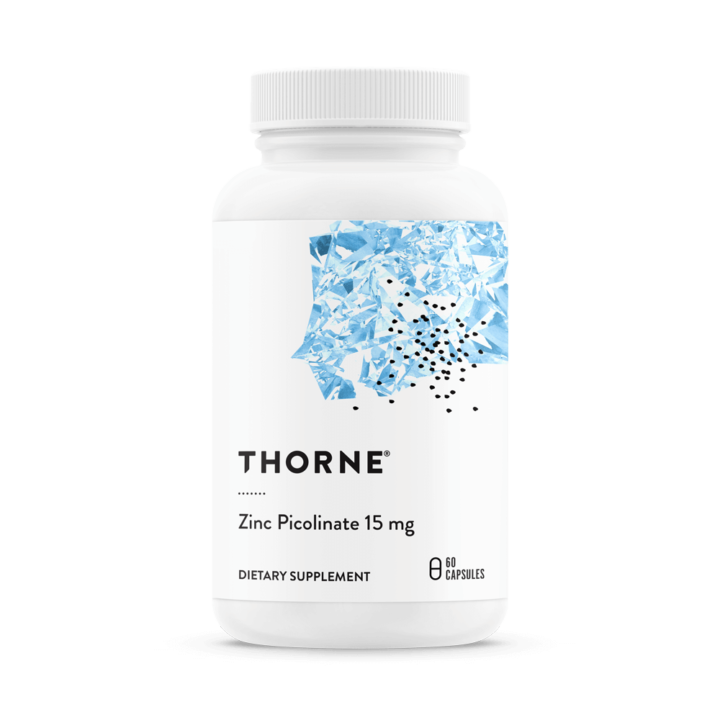 One of the best choices is Thorne Research Zinc Picolinate since it fulfils all dietary supplement requirements. It offers an easily available type of zinc. It is manufactured by a trustworthy company and is third-party approved.
Zinc picolinate is a highly absorbable type of zinc. It has been demonstrated that zinc supports immune cells. Similar to vitamin C, it can lessen the intensity and length of respiratory illness because the capsules are free of gluten, genetically modified organisms, chemical preservatives, and most major allergies. They are suitable for many individuals.
Pros:
It offers zinc that the system can quickly absorb.
It has no artificial ingredients or colours and is devoid of soy, dairy and gluten.
It supports eye health and can be effective against infections.
Cons:
If you are pregnant, avoid using it.
Copper absorption can be inhibited by zinc.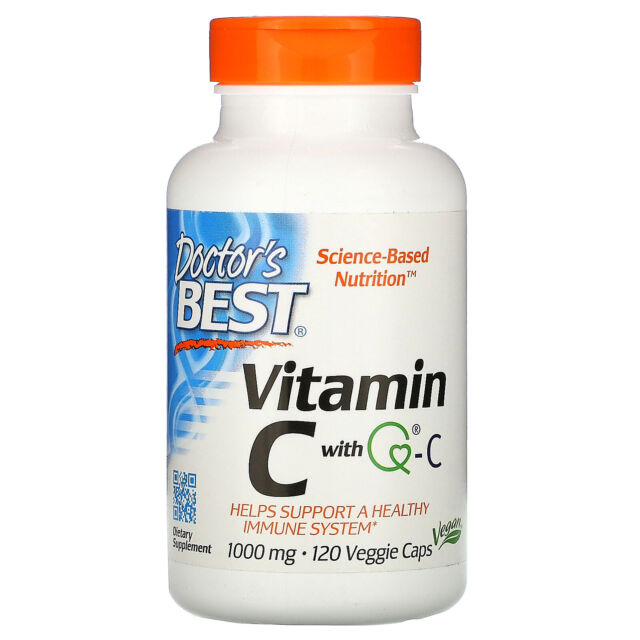 Our selection includes the Doctor's Best Vitamin C with Q-C because it is a premium Vitamin C supplement with antioxidant properties. It strengthens the immune system and could lessen the cold intensity and its duration.
Vitamin C has a low danger of being over-supplemented because it is a water-soluble vitamin. Due to its high bioavailability, the doctor's best vitamin c contains 1,000 mg of ascorbic acid, which is the recommended form of supplementary Vitamin C.
Pros:
It helps various metabolic processes, increasing the body's overall antioxidant capability.
Supports the development of a strong immune system.
Essential for connective tissues, including those in joints.
Essential cofactor for significant enzyme systems.
Cons:
Vomiting, diarrhea, and nausea can all result from consuming too much Vitamin C.
Drugs like acetaminophen and aspirin may react with them.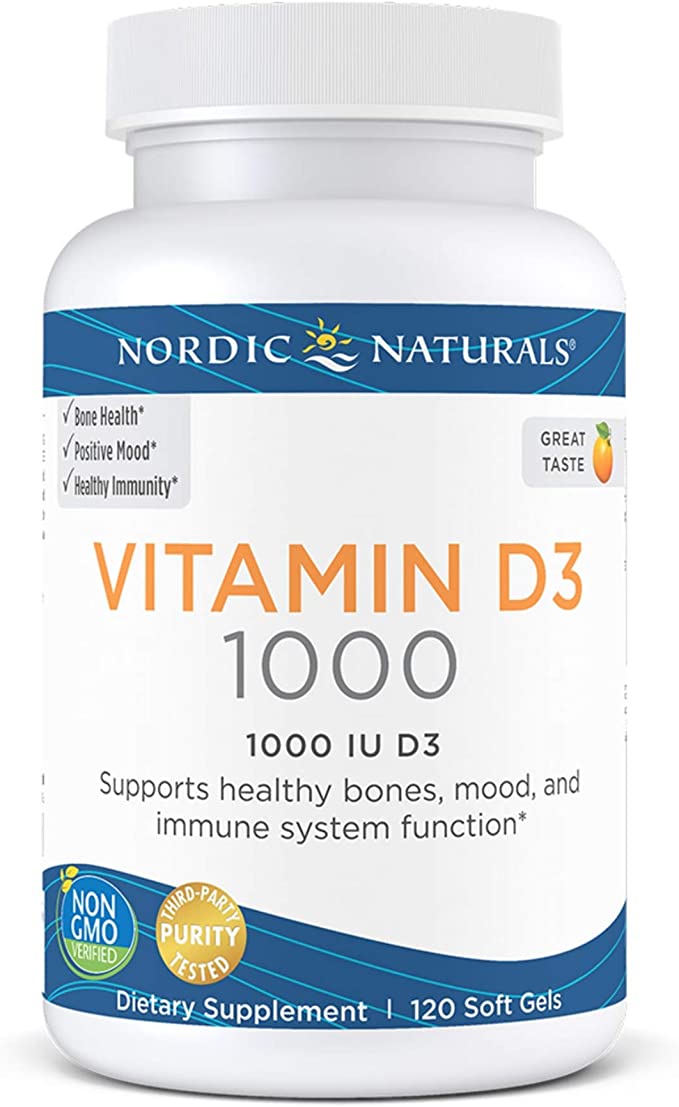 In the natural goods sector, Nordic Naturals has consistently been on the cutting edge of ethical & ecological operations. Nordic Naturals Vitamin D3 soft gels provide 1000IU, or 125% of the daily requirement, in each once-day serving.
The health of the muscles, neurological system, and bones are all supported by vitamin D3. Nordic Naturals advises consuming the supplement with meals because Vitamin D is a fat-soluble vitamin and is effectively absorbed when there are appropriate amounts of fat in your diet.
Pros:
Supports strong bones, a positive mood and proper immune system operation.
A small soft gel that is simple to swallow.
Cons:
If you take medicine or have a recognized medical problem, stay away from it.
Not suitable for children under the age of four.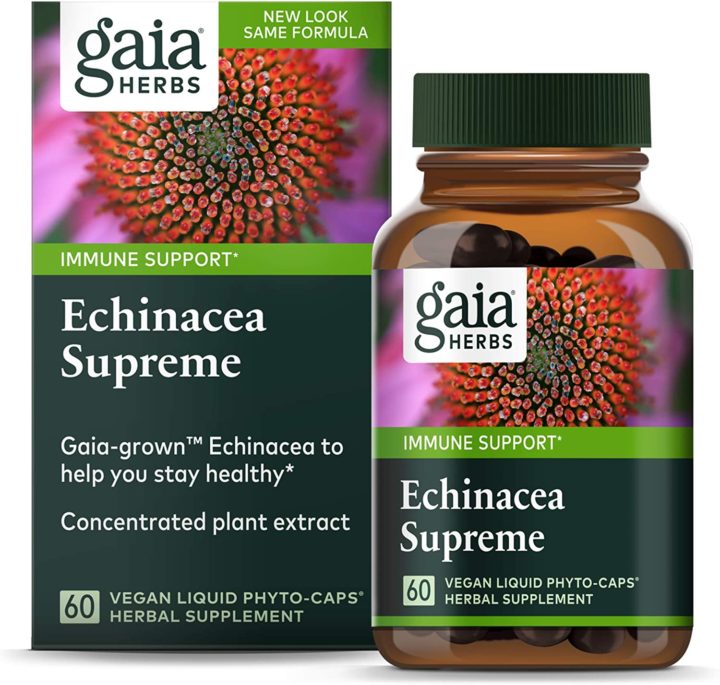 Echinacea Supreme liquid extract from Gaia Herbs is certified by the USDA. It combines two varieties of echinacea—Echinacea Purpurea and Echinacea Angustifolia, which helps the supplement with a high level of potency.
According to the NIH, short-term echinacea use is safe, and there is little chance that it may interact negatively with medications. This gluten, dairy, and soy-free supplement has passed a purity test and is perfect for usage at home or while traveling.
Pros:
Protects the body's defences against immunological threats.
When cold symptoms first appear, echinacea encourages a strong immunological response.
Echinacea aids with immune system support.
Cons:
It can have a harmful effect if using it while nursing or pregnant.
Avoid taking it if you have a medical problem.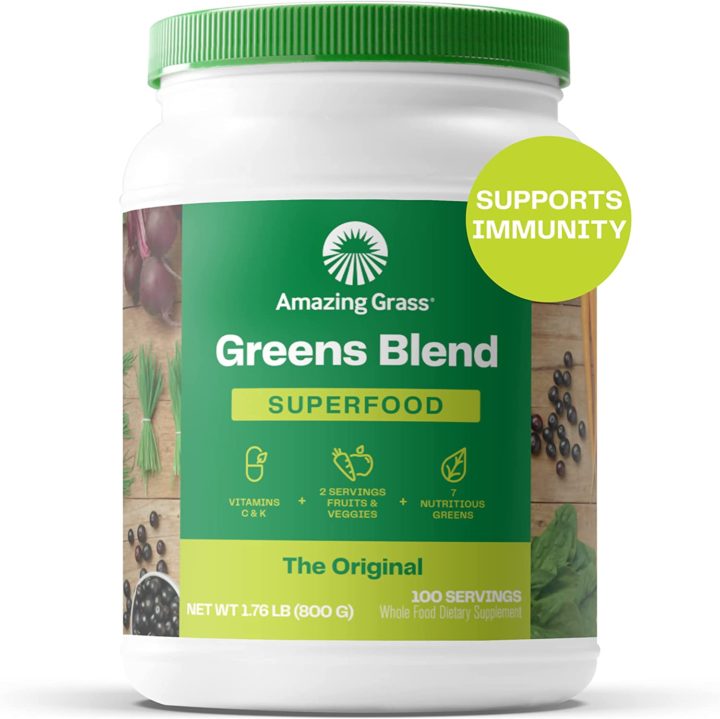 Amazing Grass Green Superfood is a dietary supplement from various nutrient-rich sources. This product has 20% vitamin A and 12% organic iron, which promotes stamina. Since this mixture doesn't contain Stevia or any other artificial sweets, it's best used as a base for a drink, soups, or sauces rather than consumed on its own.
Pros:
Supports satiety, immunity, muscular recovery, and sustaining energy.
Promote radiant, nourished skin all over the body.
Cons:
It has a lot of Chlorophyll.
You shouldn't take this if you're pregnant or breastfeeding.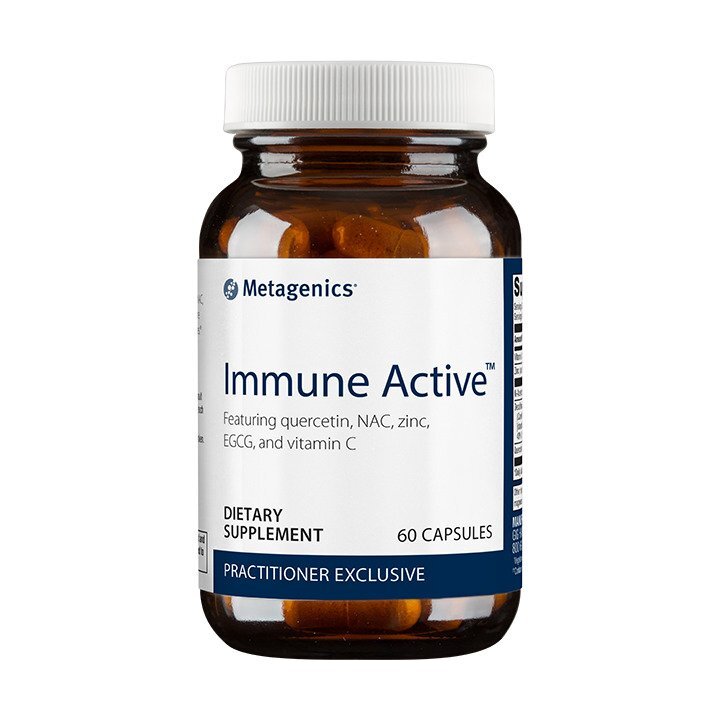 To support immune function, Immune Active also delivers additional necessary minerals. With the addition of green tea leaf extract, each serving has 150 mg of EGCG. An example of a flavonoid polyphenol is EGCG.
Polyphenols can support the body's natural antioxidant defences. In addition to this, it contains quercetin, which not only protects cells from being damaged by free radicals but also strengthens the immune system by having an effect on leukocytes and other immune cells.
Pros:
This product is both gluten-free and non-GMO.
It offers a variety of effective strategies to boost immune system health.
Cons:
You should avoid this if you are pregnant, breastfeeding, or on medication.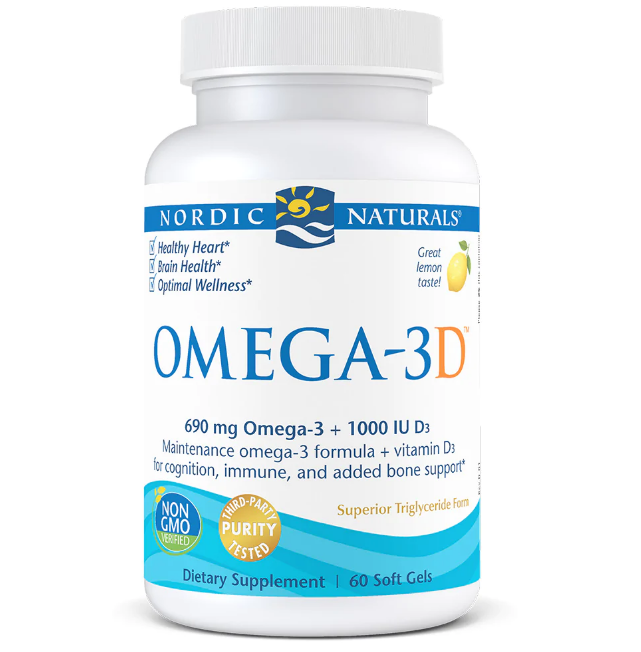 This supplement contains vitamin D3 with the important fatty acids EPA and DHA, two powerful immune-boosting nutrients. The combination delivers a powerful punch of Vitamin D3 and EPA/DHA to promote overall immunity.
Each Nordic Naturals Omega-3D pill is prepared for effective digestion and absorption by combining Vitamin D3 with omega-3 fatty acids from wild and responsibly obtained fish. Utilizing this dietary supplement is an excellent method for enhancing one's immunity.
Pros:
High levels of EPA and DHA.
Made using fish from the deep sea.
Cons:
Has a little fishy aftertaste.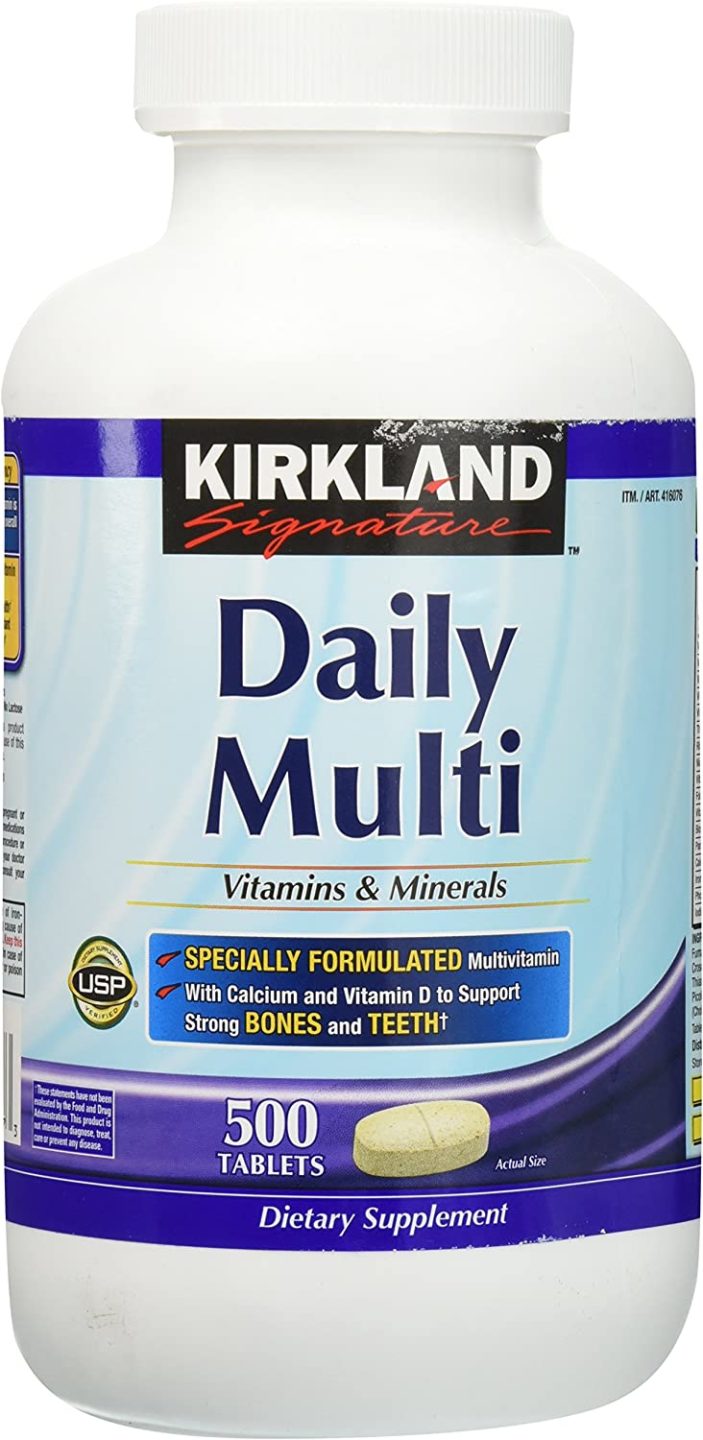 Another well-known medication that offers the greatest immune-improving supplement is Kirkland's supplement. There are no dangerous concentrations of the substances in this dietary supplement.
It includes powerful immune boosters, including Vitamin C, Vitamin D, Magnesium, Iron, and B Vitamins. This supplement allows you to consume various nutrients at once, promoting healthy digestion in the body.
Pros:
Offers the vital elements required for a nutritious diet.
Formulated with a better absorption rate.
Cons:
If you have any serious health issues, you shouldn't use this.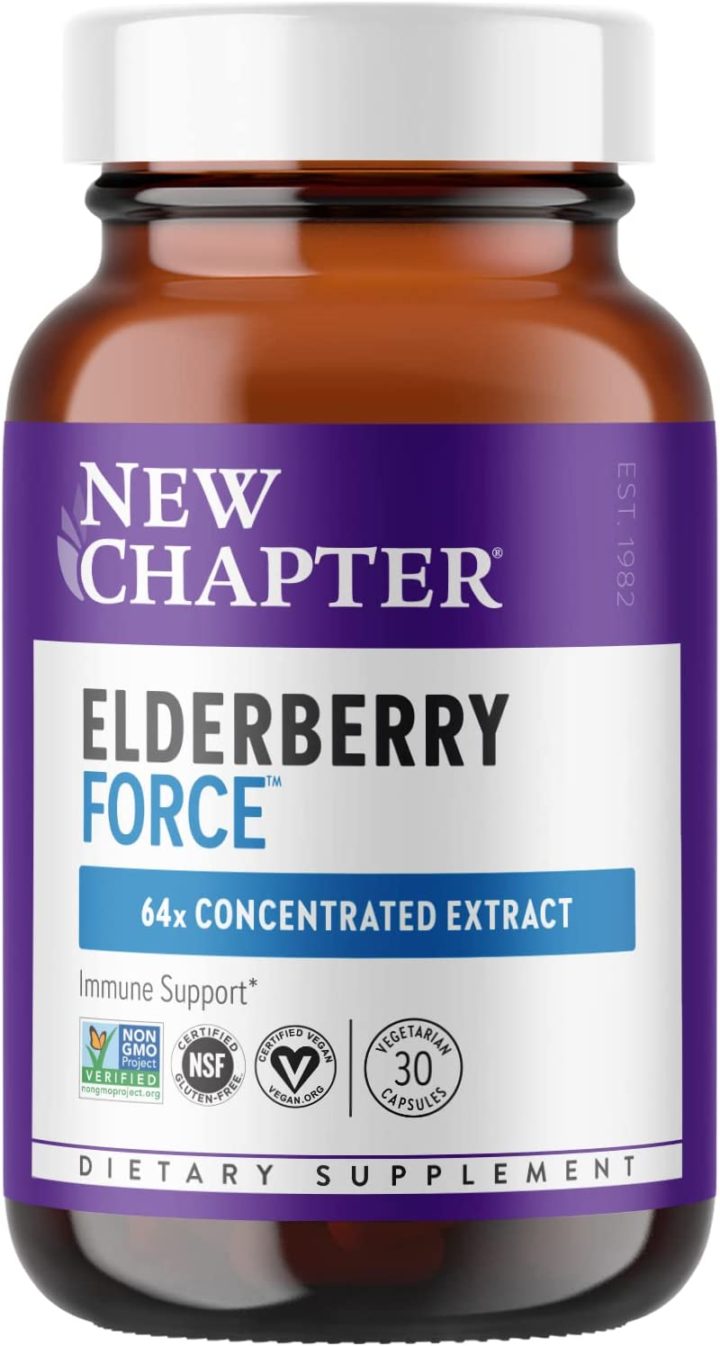 In every component, every product, and every instance, New Chapter has been utterly dedicated to providing top-notch quality. New Chapter uses the planet's potent herbs and superfoods to provide customers with the finest supplement.
New Chapter Elderberry Force had the most effective substances compared to the other ten well-known products. These vitamins are also non-GMO, hypoallergenic, gluten-free, and free of synthetic colouring and flavouring.
Pros:
Makes your immune system's defences stronger.
Cons:
Likely to cause injury when used with other medications.
It can be challenging to swallow.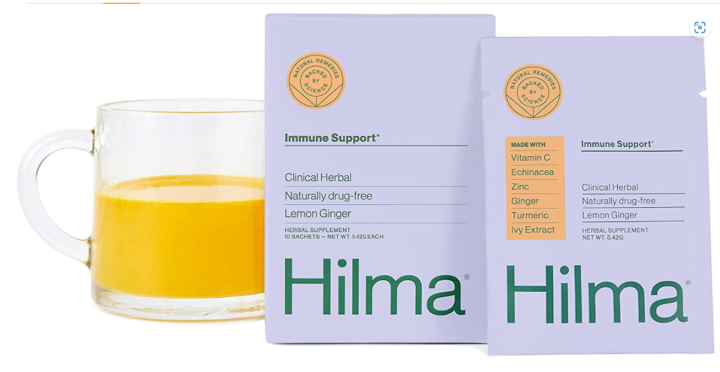 Hilma Immune Support supplement is made only from natural components. This energizing supplement works to strengthen your immune system and increase alertness and respiratory conditions by utilizing components that have been clinically proven, such as turmeric, ginger and echinacea. It underwent testing at top-tier independent labs to guarantee the highest standards. It has high-quality domestically produced goods that have also been evaluated internationally.
Pros:
Created with doctors and based on clinical research.
No artificial colours, sugar alcohols or added sugar.
Cons:
Extreme usage can have several adverse outcomes.
It costs more than comparable supplements.
FAQ: How to Boost Your Immunity: Health Benefits of Supplements
The best method to load up on key nutrients is to receive them straight from food, while supplements and vitamins can help fill in any gaps in your diet. It's frequently debatable how much you're truly getting while taking a vitamin or supplement.
The FDA does not examine supplement quality or consider how they may affect the body because they are administered as foods, not medications. However, certain supplements on the market could assist you in increasing your immunity. Acquiring the correct nutrients in the right proportions is one of the top advantages of supplements.
Immune Boosting Supplements Dosage Recommendations
Supplements should be taken only in the amount specified on the bottle or as directed by your health care professional. If you want to take multiple supplements simultaneously, it's always a smart idea to consult with your doctor first. To determine your proper nutrients, consult your doctor or a certified nutritionist who knows your health needs and problems.
Do Taking Supplements to Boost Immunity Possess Any Potential Risks?
Taking immunity-boosting supplements has the apparent advantage of potentially strengthening the immune system. However, there are drawbacks to using these supplements. Depending on your supplement of choice, consuming high doses of some vitamins may cause your stomach to feel sick.
Large doses of minerals, such as zinc-based supplements, can have comparable effects on digestion, particularly if consumed on an empty stomach. If you are using prescription medicine, you must see your doctor before beginning any supplements to ensure that there aren't any harmful conflicts.
How Often Should I Take Supplements to Boost Immunity?
Your health state fully determines your supplementation schedule. But most of the time, you should not take these supplements more than twice a day. Supplements serve an important part in the immune system of humans.
While immune-boosting supplements are beneficial in certain circumstances, they are most effective when they meet a specific need. If you decide to take immune-boosting supplements, check with your doctor to verify you're getting the proper ones in the right amounts.
What Factors Might Weaken Our Immune System?
Our internal organs become less effective as we become older. Immune-related organs, such as the thymus and bone marrow, generate fewer immune cells required to combat infections. Regular alcohol consumption and smoking can impair or decrease the normal function of immune cells. Prolonged inflammation can harm tissues and overburden the immune system.
What Are Particular Benefits There to Taking Supplements to Boost Immunity?
Immune system supplements might assist in filling in the gaps that your diet may not cover. Your immune system fights dangerous substances every day. Increasing your immune system's power enhances your body's defences against illness, which may help you avoid being sick or heal faster if you become sick.
However, remember that they are simply supplements and should not be used as a complete alternative. Consider the boosters to be used in combination with a balanced diet. When utilized correctly, these supplements can be beneficial.
Conduct preliminary research, communicate with your doctor and make intelligent decisions. If you don't have enough time or the inclination to eat the necessary daily amounts of fruits and veggies, a good supplement can be your best choice.
What Are Some More Strategies to Strengthen Your Immune System?
Exercise and adequate rest are also beneficial to your immune system. Inadequate sleep reduces the formation of proteins and cells that defend you from disease, leaving you more prone to sickness.
Moderate-intensity physical activity, such as a quick walk or a hill bike ride, boosts the innate immune system by increasing the development of white blood cells and substances that help reduce inflammation. Try to take at least seven hours of sleep every night to improve your immunity.
Conclusion
There are several supplements available to help improve your immunity. We spent significant time analyzing the most recent clinical studies on certain herbs and nutritional supplements that may enhance the immune system.
Finally, we offer supplements products and brands that prioritize quality. Be careful not to breach the Tolerable Upper Intake Level for any mineral or vitamin because it has not been proven that taking excessive amounts of vitamins and minerals in supplement form improves immunity.