Many people use energy drinks to help themselves power through a workout or gain a much-needed boost during a busy day.
The marketplace is awash with different products, each of which promises to deliver energy in abundance from just a single drink.
However, energy drinks can be fraught with danger, particularly when it comes to the levels of added sugar, caffeine and other stimulants they contain.
With that in mind, we've worked hard on your behalf to determine which are the best healthy energy drinks you can buy. Let's get stuck in!
How to choose the best energy drink
When it comes to choosing the best energy drink there are numerous factors you can consider, but we've narrowed it down to a handful of core elements.
The first place to start is the sugar content. Many energy drinks claim to be healthy but are high in sugar and best avoided wherever possible.
Sugar is often a key ingredient in energy drinks due to the quick energy boost it can provide and how it sweetens the taste.
However, switching to sugar-free or natural energy drinks is undoubtedly a sensible move if you want to avoid overloading on sugar.
Caffeine content is another factor you must consider, both with regard to consuming energy drinks and pre-workout supplement products.
The US Department of Agriculture (USDA) and European Food Safety Authority (EFSA) consider a daily intake of 400 mg of caffeine to be safe.
Overdosing on caffeine can cause a wide range of health problems including headaches, anxiety and insomnia, so it is also best to choose energy drinks with a sensible amount of caffeine.
We also recommend choosing energy drinks that deliver consistent energy impact rather than the 'crash and burn' associated with some products on the market.
Some energy drinks contain sustained-release caffeine, which helps deliver a more even flow of energy during the day.
Taste is another element that needs serious consideration. Some energy drinks sit at the extremes of the taste scale – too sweet or too bitter is a common problem.
How healthy are energy drinks?
While some dieticians argue that energy drinks are unhealthy, it is important to note that this viewpoint is often a misinformed generalisation.
Much of the criticism is based on energy drinks containing high amounts of caffeine and sugar, but not all products fall into this category.
There are plenty of healthy energy drinks on the market that have been proven to contain ingredients that deliver a wide range of benefits.
As with any type of food and drink intake, energy drinks are perfectly fine if you consume the recommended amount as part of a balanced diet.
This argument stacks up even further when you consider that many of the ingredients in energy drinks have been proven to deliver numerous benefits.
For example, while caffeine gets a bad reputation in certain quarters, it is scientifically proven to boost energy, sharpen focus and improve mental alertness if consumed in the correct dose.
This can have a significant impact on overall performance during workouts or provide other benefits when undertaking other daily activities.
Choosing the right energy drink for you
Now we've explained how to choose the best energy drink and discussed whether they are healthy, it is time to consider how this translates to you.
There are a vast array of reasons why people will buy an energy drink, but we have come up with ten factors to consider that will help you choose the right product.
Energy
Ingredients
Taste
Mood
Motivation
Muscle building
Metabolism-boosting
Hydration
Recovery
Cost
Ranking Methodology
To expand on the previous point, we've identified the following criteria that we believe are crucial when ranking healthy energy drinks:
Energy-boosting effect: The whole point of energy drinks is to provide you with an energy boost. Whether you are working out or in need of a pick-me-up, the best energy drinks should provide a quantifiable boost of energy.
Caffeine levels: As we have already alluded to, caffeine has performance-enhancing properties if consumed in the correct dosages. We favour products that don't overdo things in the caffeine stakes.
Zero-calorie sweeteners: Energy drinks that are packed with sugar cannot be classed as healthy. The last thing you want is a sugar rush or post-workout crash. On that basis, the best energy drinks are generally the ones that are free from any artificial sweeteners.
Balanced ingredients: It is imperative that other elements of energy drinks such as carbohydrates and protein are nutritionally balanced.
Dyes/colouring: Some energy drinks contain colouring. We like to see natural colourings used as some artificial dies have been linked to health risks.
Taste: For many people, the taste is the deal-breaker where energy drinks are concerned. No one wants to consume a product that doesn't taste good.
The best healthy energy drinks
We've saved you time and effort by choosing three energy drinks that we think stand head and shoulders above the competition.
Shifted Premium Pre-Workout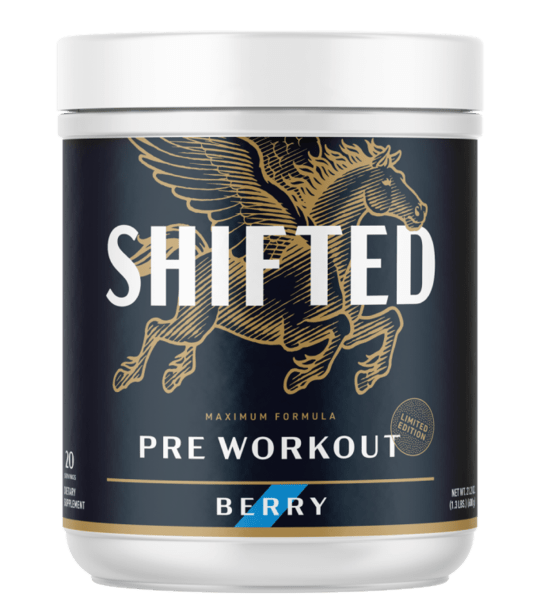 If you are searching for a product that will give you 'keys to unlock your potential in and out of the gym', look no further than Shifted Premium Pre-Workout.
The scientifically-developed formula helps users push through fatigue and set new personal bests without tiring themselves out for the rest of the day.
The company's proven blend delivers consistent results, making it one of the highest-rated energy-boosting products on the market.
Shifted Premium contains 250 mg of Caffeine Anhydrous, putting it safely under the recommended daily dose for this ingredient.
We felt much more energetic during our workouts using Shifted Premium and were able to continue with our daily activities afterwards without any crash.
Shifted Premium is one of the best pre-workout energy drinks in the business, providing users with the perfect balance of ingredients to help your body's energy systems.

Visit the Shifted website for more information, or read our Shifted preworkout review.
Sound Sparkling Organic Yerba Mate with Citrus and Hibiscus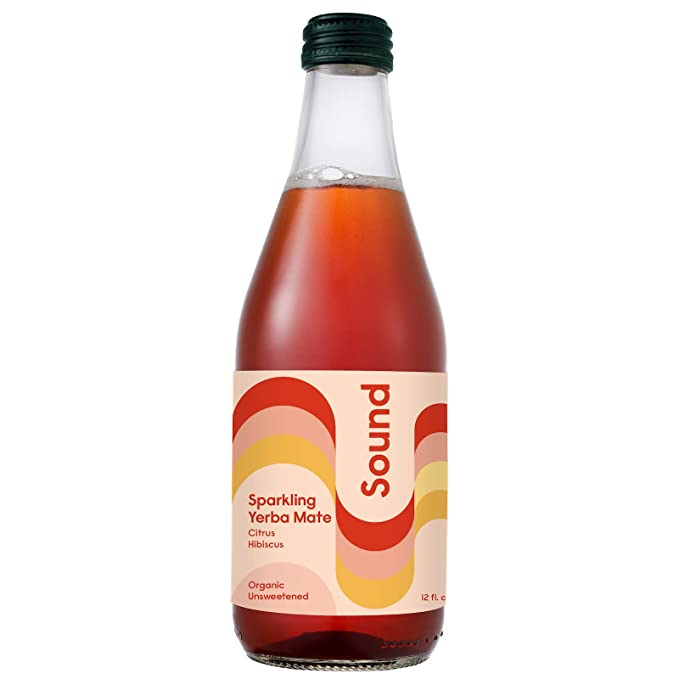 Sound makes refreshing drinks that are sweetened with botanical extracts, making this an excellent choice for anyone looking for a naturally derived energy drink.
The company's Sparkling Organic Yerba Mate contains 70 mg of caffeine from yerba mate, white tea, and green tea – all of which will provide you with an energy boost.
The drink is made from the leaves of Ilex paraguariensis – a tree native to South America – which is a concentrated source of caffeine.
Sound Sparkling Organic Yerba Mate is completely unsweetened, certified organic, certified non-GMO and Whole30 approved.
The drink has been created to mimic the light, crisp bubbles of sparkling waters and sodas rather than the light carbonation in most tea-based energy drinks.
We love the mix of organic tea and botanicals without any sweeteners, fillers or artificial ingredients – as naturally-derived energy drinks go, this is tough to beat.
Visit the Sound website for more information.
Nuun Energy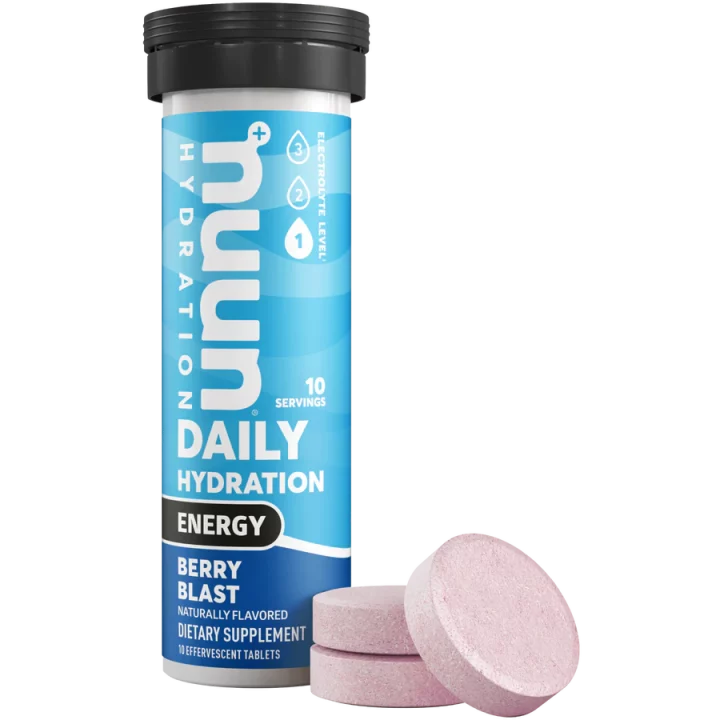 Nuun Energy is a soluble tablet that makes a drink as natural as you can get without making your own electrolyte replacement drink.
The product was designed to create an energy drink that used clean ingredients, tasted good and did not rely solely on caffeine to deliver energy boosts.
Each tablet contains 80 mg of caffeine from organic green tea combined with electrolytes, Panax Ginseng, B vitamins and just two grams of sugar.
The formula is specifically designed to be hydrating and easily metabolised for enhancing athletic performance and providing cognitive support throughout the day.
Nuun Energy is available in four great flavours – Berry Blast, Ginger Lime Zing, Watermelon Burst and Tropical Punch – meaning there should be something to suit most palates.
Although Nuun Energy isn't regulated by the FDA as it is considered a supplement instead of food, third-party certifications from the likes of Non-GMO Project give it a seal of approval.
Visit the Nuun Energy website for more information.
When Should I Consume an Energy Drink?
The answer to this question is dependent on what you are hoping to achieve by consuming an energy drink.
If you are striving to provide yourself with an energy boost for a workout, it is generally recommended to consume your drink around an hour before you get started.
Ingredients such as coffee need time to be fully absorbed by the body to ensure that they have the maximum effect when you are working out.
However, if you are looking for an energy boost to help you through the day, the best time to consume the drink is when you can feel your levels dipping.
Always remember that energy drinks should be consumed as part of a healthy and balanced diet to maximise their effectiveness.
How Often Can I Consume an Energy Drink?
Generally speaking, consuming one energy drink per day is unlikely to cause you any issues providing your overall food and drink intake doesn't go over recommended doses for the ingredients.
For example, it is recommended that people should consume no more than 400 mg of caffeine per day. If you drink lots of coffee, you need to factor this into the equation.
It is also essential to stay hydrated during the day to ensure that you don't overdo the ingredient-rich formulas of some energy drinks.
Do all Energy Drinks Use Natural Ingredients?
The short answer to this is 'no'. Some energy drinks contain loads of artificial ingredients, sweeteners and added sugars.
Consuming this type of product is not good for your health and is likely to generate the dread 'crash and burn' that you would much rather avoid.
To be sure about the ingredients in an energy drink, check out the product label or visit the company's website for a full breakdown.
Are there any side effects to energy drinks?
As we have already highlighted, there are several side effects regarding the consumption of energy drinks you need to be aware of.
Products that contain large doses of sugar may deliver an immediate energy boost but can soon leave you feeling even more fatigued.
Some users of products containing beta-alanine and caffeine experience tingles and jitters if they consume too much, so always stick within the recommended daily guidelines.
Which Is the Best Healthy Energy Drink?
We love each of the drinks we highlighted and it's important to know your objectives in picking the right energy drink for yourself.
If you are going into a strenuous workout, Shifted Premium is the ideal choice for you. It's the best preworkout in the market (in our opinion, contains all-natural ingredients and yet still tastes great despite minimal sweeteners and no artificial dyes.

If you are looking for an early morning or mid-afternoon pick me up, both Nuun Energy and Sound's Sparkling Organic Yerba Mate are excellent choices for a healthy energy drink that will give you energy and focus but won't add tons of sugar or lead to a crash after a couple of hours.
The truth is, nothing beats a good night of sleep when it comes to giving you energy and focus. But when life gets in the way and you need to improve your mental focus and boost your energy levels, you should always look for the healthier option. Luckily there are several great healthy energy drinks to choose from depending on your needs.