If their striking packaging and innovative marketing are anything to go by, RYSE Supplements should be a force to be reckoned with.
See where RYSE Pre-Workout shows up in our Best Overall Pre-Workout Ranking.
However, in the spirit of never judging a book by its cover, we've delved much deeper to determine whether RYSE fully lives up to expectations.
We focused on two products – Project Blackout Pre-Workout and Loaded Pre-Workout – to uncover whether they are all they are cracked up to be. Here's what we discovered.
About Ryse
RYSE launched in November 2017 with just two flavours of Pre-Workout and some pill products but has since expanded rapidly.
Demand for their products required them to open a second warehouse in San Francisco, while a link-up with UFC star Conor McGregor boosted their profile even further.
RYSE has since spread their wings across the globe, distributing products to Europe, Australia, South Africa and North America.
Further growth is forecast in the future, with many other regions becoming increasingly switched on to the benefits of RYSE products.
Introducing Project Blackout & Loaded Pre
RYSE offers a wide range of pre-workout products including Project Blackout and Loaded Pre – each of which promise to ensure you get the most out of your workouts.
Project Blackout is available in three flavours – Baja Burst, Tiger's Blood and Mango Extreme – while Loaded Pre has two flavours – Freedom Rocks and Tiger's Blood.
If you undertake gruelling workouts, the high-performance nature of Project Blackout promises to satisfy even the most advanced hardcore athlete.
Loaded Pre is more suited to athletes searching for gains from fitness activities such as spin classes, yoga, resistance training and HIIT workouts.
Ryse Pre-Workout Pros & Cons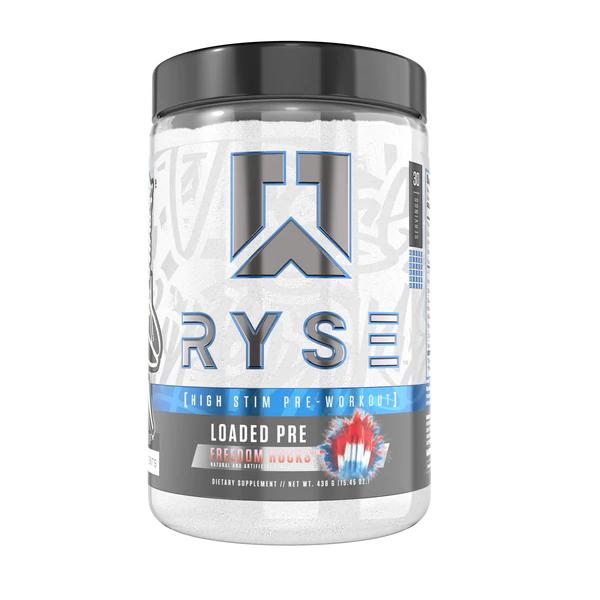 We spent a few weeks testing Project Blackout and Loaded Pre to determine how they stacked up against similar products. Here's a quick summary of the pros and cons.
| | |
| --- | --- |
| PROS | CONS |
| | |
| Great taste. | Some ingredients are slightly underdosed. |
| Excellent mixability | Too many pre-workout product options. |
| Endorsed by world-class athletes. | |
| Ingredients backed by clinical evidence. | |
| Fully transparent product labelling. | |
Visit the RYSE website for more information.
Ryse Project Blackout vs Ryse Pre-Loaded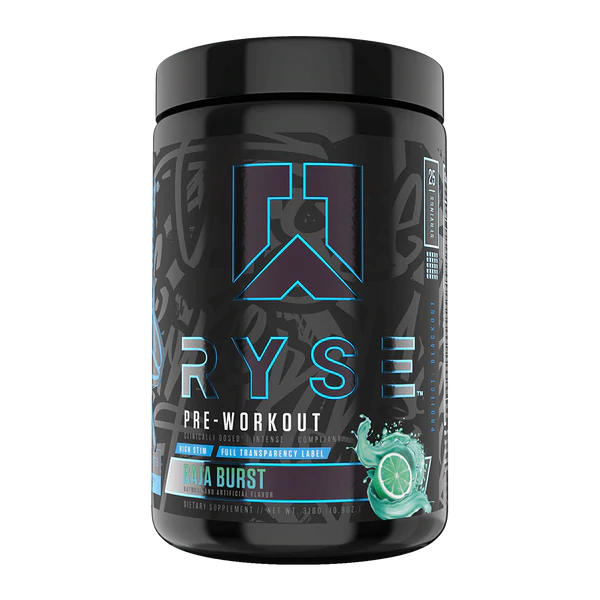 RYSE Project Blackout is designed for high-performance athletes undertaking gruelling workouts who want to boost their fitness gains.
Packed with a high-stimulant performance matrix and patented pump formula, Project Blackout is the pinnacle of pre-workout supplements.
RYSE Loaded Pre-Workout is more suited to everyday athletes looking for performance boosts without overdoing things in the supplement stakes.
The firm's unique formula produces a surge of pumps, energy and focus in the gym without the dreaded post-workout crash.
RYSE PRE-WORKOUT INGREDIENTS
Project Blackout is aimed at athletes who push their bodies to the limit, while Loaded Pre is more suited to everyday athletes. The ingredients are as follows:
Loaded Pre
Other Ingredients: Malic Acid, Sodium Bicarbonate, Silica, Potassium Bicarbonate, Sucralose, Calcium Silicate, Natural and Artificial Flavour, Edible Glitter (gum arabic, red 3, blue 1), Acesulfame Potassium.
Project Blackout
Beta-Alanine – 3.2 g
Choline Bitartrate (as VitaCholine) – 1.5 g *
Betaine Anhydrous – 1.5 g
Betaine Nitrate (as NO3-T) 1 g
Sodium Nitrate (as NO3-T) – 500 mg
Calcium Potassium Phosphate Citrate (as Calci-K) – 500 mg
Caffeine Anhydrous – 370 mg
Theobromine – 2,000 mg
Sustained-Release Caffeine – 46 mg
Huperzia Serrata Extract – 10 mg
Ryse Pre-Workout in Action
Generally speaking, we were happy with the formula blend in Loaded Pre, although the Beta-Alanine is a little on the low side for people who like the 'tingle' effect.
While some pre-workout supplements take a sledgehammer to crack a nut, Loaded Pre adopts a more subtle approach to provide solid performance boosts.
This is undoubtedly an excellent product for everyday athletes, particularly those concerned about using products that raise blood pressure.
Loaded Pre delivers tangible results in focus and euphoria without ever feeling like it is overstepping the mark by trying to blow your head off.
The pump was also good as the only stimulant is Caffeine, thus allowing the L-Citrulline to do its job correctly. Endurance results are also good.
For athletes searching for more oomph from their pre-workout supplements, Project Blackout is undoubtedly the way to go.
The pump is excellent, especially if you have carbohydrates in your system and are well hydrated. Adding L-Citrulline would improve the pump even further.
Focus and energy results were also top-notch while using two versions of Caffeine means there is no post-workout crash.
We did find that endurance was a minor issue with Project Blackout, although this was balanced by the performance boosts delivered in other areas.
While some of the flavours were a touch on the sweet side for our palate, it is feasible to dilute both products a little further without losing the performance benefits.
Some online reviews indicate the taste is a deal-breaker for them, with the 'strong taste of sodium' in the Loaded Pre not to everyone's liking.
Ryse Pre-Workout – The Final Word
In a marketplace awash with similar pre-workout products, RYSE has worked wonders to become one of the leading supplement brands in the sector.
By utilising the latest science and ingredients backed by clinical evidence, the company demonstrates its commitment to delivering high-quality products.
RYSE never launches a new product until it is perfect, with the company's multiple testing procedures going way beyond what many of their competitors do in this area.
We felt both products we tested largely delivered on their lofty claims, with each offering excellent value for money.
Loaded Pre is a great all-rounder, producing excellent results for everyday athletes in pump, focus and euphoria.
Project Blackout is clearly designed for more hardcore athletes – if you are a regular at yoga classes, this is not the product for you.
However, if you are looking to supercharge your strenuous workouts to an advanced level, you will find it difficult to purchase a product that delivers better results.